I Help High-Achievers Create Results Beyond What They See As Possible
I'm at expert at helping people perform.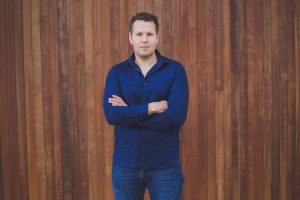 As a lifelong student of human behavior, I've spent much of my professional life researching these questions:
Why do people make progress for a short time…. Then get stuck?
Why do people continually come-up short on their goals…. Even when they know what to do?
Answering those hard questions for myself, I found 3 shifts that could accurately predict human performance.
Implementing these 3 shifts has transformational impact for high achievers.
I help my clients master these 3 shifts that change everything.
As a high performer myself, I'm constantly challenging myself to produce better results for my clients.  I spend much of my time traveling and being relentless in professional development.
Here's the truth about my life before I traveled to 65 countries and built 5 multi-million dollar businesses:
I lived my life feeling powerless.  I had results on the surface, though deep down I struggled with self worth, clarity, and direction in my life.  I was jealous of people who were performing better than me.
My mind was tormented by the vicious circle of wanting results and not being able to create them in the real world.
This pain of feeling lost and powerless became my gift in helping high performers succeed.  I help others see the power for themselves – even when they can't see it on their own.
My clients perform higher and do things on this earth that only a few people can do.  They are successful, yet they find great joy and passion growing beyond what they see is even possible.
If this sounds like you, I'd love to talk and explore if working together is a good fit.
[thrive_link color='blue' link='https://calendly.com/bryan-rider/60min' target='_blank' size='medium' align='aligncenter']Schedule A Discovery Call[/thrive_link]