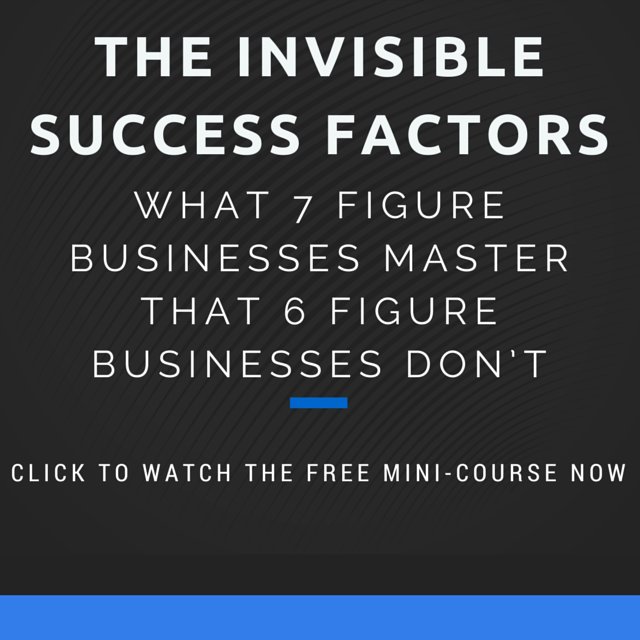 How to write marketing that sells
Want to write marketing that sells?
Think Hershey's Kisses.
Have you ever been at a party where there was a bowl of Hershey's Kisses around? You told yourself you'd only have one.
Then you have another. And another. Pretty soon the whole bowl is gone and you're left wanting more.
Now that's how prospects should feel when they are reading marketing materials. Each piece should make them salivating to read the next one.
By the time they reach the end they are salivating to buy your service.
So, how do you write marketing materials that influence prospects to buy?
This was a fundamental aspect in my webinar "Invisible Influence".
Here are 5 ways you can make your marketing materials more compelling:
1. Use simple statements and simple words
One of the biggest turn-offs to prospects are people who would like to sound educating and use bigger, complex words.
This causes the prospect to have to stop and think. If he has to do that, you've lost him.
It's much more effective to use simple words and phrases that are easy to understand. A Flesch-Kincaid Score of under 7 is ideal.
2. Use "You" instead of "I"
Prospects are more interested in what your product or service will do for them. Talk to them in terms of what their experience will be like.
Prospects will always be asking "what's in it for me?".
Show them.
3. Use stories, not statistics.
Research by Chip and Dan Heath, authors of "Made to Stick" show that after a presentation 63% of people remember stories, while only 5% of people remember statistics.
If you look at some of the most influential people of all time, you'll find their speeches laced with stories and parables.
4. Create micro-commitments instead of heavy sales messages.
One of the biggest mistakes made is people attempt to hard sell prospects into opportunities instead of building up the process with a series of micro-commitments.
Hard selling is much like asking someone to marry you on the first date. You might find someone; thought the chances are a lot less.
Your marketing materials should reflect this.
5. Build anticipation.
If you can build anticipation through curiosity and intrigue, the greater the chance you have at making the sale.
Rookie marketers build anticipation only to take it away a short time later.
Experts continue to build anticipation throughout the presentation.
Even after the prospect buys they continue to create anticipation and intrigue, which keeps their prospects buying over and over again.
Implement these 5 steps and watch your sales continue to rise.