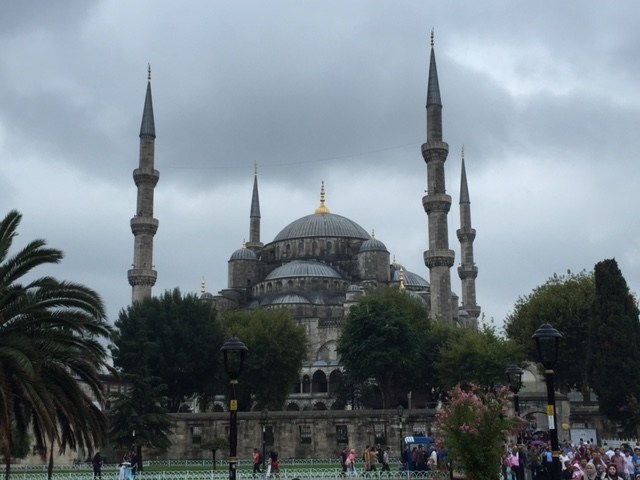 4 Turkish insights that will help you sell more
This week I've been overseas working with international clients.
I have some insights that will help you sell more effectively in your marketplace.
How, you say?
When you enter into a country that doesn't speak your language you're forced to rethink everything you do.
You can no longer make assumptions about how customers buy. They will have a different process to making decisions than what you are used to.
Without assumptions, there are 4 key areas you need to address to help your business grow:
Language –If someone doesn't speak English (and you don't know Turkish) it's almost impossible to create value. They aren't going to be interested because they don't understand the language.This is the #1 problem people have in selling their products and services. They know what they do. They are great at it. They know they can help their clients.

But they fail to.

Because your prospect doesn't speak the same language. They don't know how to articulate the problem. What you're saying to them is absolutely foreign.
Both of you are left frustrated because they still have their problem and you didn't make a sale.
Customs (buying behavior) -You may make decisions very quickly and decisively. That's the culture you've been brought up in.

In Turkey, the decision making process is slower and requires input from multiple people. This helps people from making mistakes even though it is hugely frustrating for selling services.

Translation: Do you know how your customers make decisions about purchases?

Why not? There's a simple way to find out:

ASK THEM!

One of the most powerful questions you can ask in the selling process is:

"How have you made decisions like this in the past?"

By learning how people make decisions, you can tailor the rest of the process to them.
Know When To Slow DownIf you've ever spoke with someone speaking their second or third language, you know at times you will ask questions and people will say "Yes".That yes doesn't mean YES.Many times it means they didn't understand what you said and they are embarrassed to ask for a different explanation.

If you keep talking at this point, you have no chance at making a sale because they don't understand.

Translation: In your sales process, you must know what the YES is to. Many times people will say yes to buying your product, though it doesn't really mean YES yet.

Many times people will say yes so you stop annoying them or to get out of the situation.   It's our default nature to do this.

If there is still underlying objections and they aren't completely sold, a power question can be asked, "Is there anything else that could get in the way of us doing business together?"
Honor the culture:The biggest way to never do business in Turkey is by not honoring their culture and treating people with respect.Turkish culture is different so you must honor the culture to build a relationship.Translation: Treating people poorly or hard selling someone will kill your relationship with them forever.

Instead of getting frustrated, seek to gain more understanding of what's going on in their head.

A way I love to handle this is: "Mr. prospect, I'm not trying to sell you anything and this is just for me. Could you tell me honestly why you didn't buy? "
If you do this and get people to be honest, you'll double your sales percentage within a month. That simple.
I'd like to ask a favor of you: Go implement these 4 insights into your business and tell me about your experience.
It will definitely make a difference in your business.
If you choose to learn more about how to build sales process that incorporates all of the above aspects (and much more), then fill out the short form and let's chat.